Goddess Business Unleashed
The Podcast
Goddess Business Unleashed the podcast, a place where your sparkle is set free as we unpack everything it means to be an epic, intuitive, magical motherfucker – navigating our way through business and life.
This weekly podcast is a celebration of two worlds – strategy and soul. Designed to ignite the goddess who has been hiding within you and is ready to explode out!
It's time to be wealthy AF.
It's time to make impact & income at the same time.
It's time to take massive and radical self-responsibility for your actions and therefore your results.
And it's time to create the hell yes life of your dreams.
Presented by Skye Hanley – badass spiritual entrepreneur, alignment coach & goddess business mentor who embodies all that she teaches. Skye presents next-level frequency-shifting information, in a fun, fallible, real, and unapologetic way in line with her true human spirit.
Leave here a little brighter and wiser each time.
Goddess Business Unleashed the podcast. Strategy that is soul-aligned.
Join the conversation in Facebook. 'Goddess Business Unleashed' Community Group: https://www.facebook.com/groups/378782880135387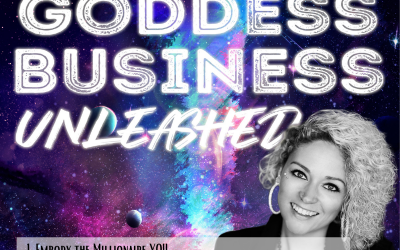 What subconscious identity is running your business and your life? You might not have even heard of the concept of subconscious identity before. Well, you're about to find out now bringing this...