The Program
Want your members to feel like a Badass in Body & Mind?
Want them to feel Amazing and Energized?
Want greater member engagement and have them raving about what their gym has to offer?
Our Transformation Program is an 8, 10 or 12-week program designed to do just that plus, so much more. We tailor a unique experience that will resinate with your individual membership base and leave them feeling totally ready to take on the world! Let us help your members take control of their Demons, the ones that creep in and tell them they're not good enough, or pretty enough, or thin enough and shouts that they may as well give up now!
As a Nutritionist, Exercise Specialist, Personal Trainer, Sports Training, Yoga Teacher and Meditation Coach Skye is able to bring a truly unique approach to help tackle all areas of life including those that leave us feeling overwhelmed and without direction.
During the weekly seminars, Skye will guide your members through a detoxing of body and mind, help them lose weight (if that's their goal), tackle disease management issues (if needed), chill the f**k out, laugh out loud, and gain perspective in feeding their tummies and their souls!
Have you ever seen this type of package before? Be one of the only facilities to offer such a great program…
✓ Effort FREE!
✓ Done for you program
✓ Guaranteed member satisfaction
✓ Revenue raising
✓ Leverage to build community awareness, excitement & totally engaged with your gym
✓ AND… Full ability to brand as your own!!!
TEACH.  BELIEVE.  INSPIRE.
What We Do
Limitless Health Co. was created in 2014 from a desire to share the knowledge and experience founder Skye Hanley had gained over her almost decade long journey to a healthier body and mind.
At Limitless Health Co., we believe every person has the POWER to transform their own Health Reality. They bring the vision, and we will show them the way!
Our Body & Mind Transformation Programs empower clients to live the Badass life they truly deserve! A life of abundance, inspiration, optimism, free from health constraints and the bad habits that have been holding them back for so long.
We do this by coaching them in the potency of great nutrition, positive lifestyle solutions, mindful living and the art of unwavering self-belief in promotion of long lasting change, they will be able to unlock their Limitless Health potential.
"Our lives will only expand in proportion to how much courage we are willing to have"
JOURNEY. CHANGE. FUTURE.
Benefits to Your Members:
✓ Specific Nutrition Plans tailored to them as individuals
✓ Program individualised to their specific GOALS and desires
✓ Over 150 pages of program content to keep forever!
✓ Community vibe within gym community
✓ Total access to caring professionals and ongoing support both physically and mentally
✓ Access to private Facebook group to learn from one another's experiences
✓ Feelings of Empowerment and abundant Energy
✓ New knowledge they will benefit from for the rest of their lives
✓ Health, Happiness and so much MORE
Member Engagement Plan
I can work in with any marketing team to help build hype around what will be an AMAZING Challenge!
No stress
No effort required
Just say the word 'GO' and I will take care of the rest!!!
Benefits to Your Business
✓ Done-for-you program
✓ Option to Logo as your own
✓ 'Challenge' to aid member transformation
✓ No requirement for content
✓ Ability to leverage on hand Nutritionist
✓ External Membership Drive coming into quieter months
✓ Increased Member Engagement
✓ Internal Marketing Campaign copy taken care of
✓ No responsibility of ongoing support for challenge participants
✓ Increased Retention Rates
✓ Simply the ability to continue doing what you do best (taking over the world one gym at a time) and step away while I do what I do best!
Personal Trainers:
✓ 8, 10 or 12 Weeks of ongoing clientele
✓ Guaranteed payments for duration of Challenge
✓ Total support & Guidance from multi-industry professional
✓ Leverage challenge participants for further/ongoing PT services
✓ Ability to build greater reputation at the Gym
✓ Be the main 'Go to Trainer'
Who We Are
Founder and Senior Nutritionist Skye Hanley, knows first-hand how powerful knowledge can be in transforming life, it is after all her driving force. Skye's better health journey first started in her early twenties when she woke up to find she was overweight, unhealthy, depressed and heading in a direction she didn't want to go in. Skye took charge of her health and her future and within 12 months had found her new passion.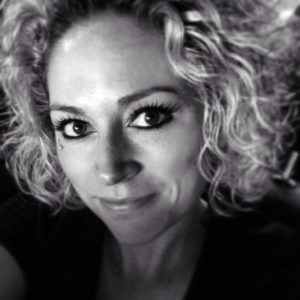 Like everything Skye does, she wanted to live and breathe her new life and learn as much as she could. This first started with what she was putting into her body, so what better way to learn and take control of this than to study to become a Chef. Skye's love of fitness was also growing and in 2010 she became a qualified Exercise Specialist, Personal Trainer and Group Fitness Instructor.
Skye continued to study and live and breathe her new life which also included Yoga and Meditation. However, life had other plans and her journey took an unexpected turn at the beginning of 2015, when at only 29 years old Skye was diagnosed with Multiple Sclerosis. A disease that means her body attacks her brain and spinal cord as if they were foreign invaders and can progressively lead to disabling side effects. While this was a reality check, Skye didn't let this diagnosis derail her drive to seek out the knowledge to change lives, she would just use herself as the guinea-pig.
Skye's undeterred positive and proactive nature drove her in 2016 to add to her extensive experience as a Personal Trainer, Exercise Specialist, Yoga Teacher, Meditation Coach and Chef by qualifying as a Nutritionist (Health Science in Nutritional Medicine). This combination of skills combined with Skye's drive makes her uniquely qualified to ignite the Badass within all of us!
"Once you are Empowered, Life becomes Limitless"